Our History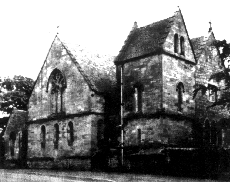 Kirknewton Parish Church
The Reformation in Scotland was concluded in 1560 through the efforts of John Knox. He served the first Protestant communion in the Reformed manner in the hall of nearby Calder House. One can only assume that the Parishioners from Kirknewton attended. Since 1246 the Church in Kirknewton was active with several ministers serving. It was under Rev Alexander Bryce's ministry (1745-1786) that the present church without the extensions was completed in 1750. The stain glass windows in the church are dedicated to Rev Henry Wallis Smith who served as minister from 1862-1885. On the west side of the North wall there is a place that commemorates the life of one of the most famous sons of Kirknewton Manse: Major General Bryce, the son of Rev Alexander Bryce. He served in the army in many parts of the world. The plaque on the East side of the North wall was placed by the congregation in memory of Rev Alexander Lockhart Simpson who was minister of Kirknewton for 49 years, our longest serving minister. Rev Simpson was moderator of the General Assembly in 1849 and, at the time of his death, held the office of Principal Clerk to the General Assembly.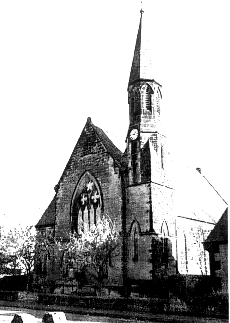 East Calder Parish Church
In 1886 the present East Calder church building was erected to serve a "United Free" congregation. In 1929 the United Free church became part of the Church of Scotland, and the two villages became separate parishes.
One Parish
On the 9th of May 1944 the union of the Churches of Kirknewton and East Calder was ratified when the Kirk sessions of both Churches met as one body. This union took place during Rev Charles Orford Allan's ministry (1922-1948). Since then Kirknewton and East Calder have existed as one parish with the new Manse completed in April 1985 in East Calder.